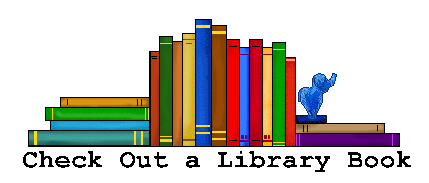 Your child's library book will be due the day before his/her actual library day. Please help your child to be responsible and to return their book on time. Please find a safe place where the book will remain clean and in good condition.

There will be a fine for late books and a charge for lost or damaged books. Students will NOT be allowed to take books out until their book is returned and the fines are paid. The fine for a late book will be 25 cents a week. The charges for lost or damaged books will be the price for replacing the book.
We are working on coloring thank you pages, firefighter pages, and police officer pages for our local community Helping Heroes. This is how we celebrate Patriot's Day. Once we are done, the coloring pages will be delivered to one of our community fire and police stations. We have also read some fun stories about Helping Heroes.
Travel Bags Are Coming....